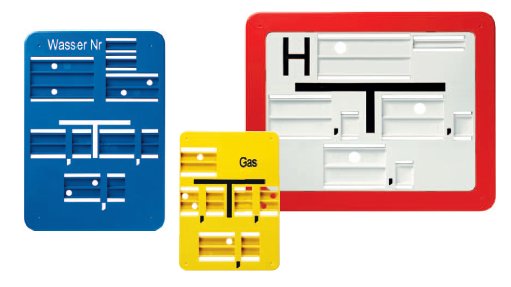 The CLIP-IN system stands out from the Plastimat adhesive systems made of plastic and aluminum by the plug-in letters and numbers. A fast exchange of the fields and the compatibility with the other field systems on the market allow maximum flexibility.
The CLIP-IN-System stands for quality and has been developed and produced in Germany. The dyed material with injected beam cross has a very high resistance to UV and weathering.
A matching retaining plate is attached by means of four detent hooks located on the sign. The choice is made of an aluminum support plate for attachment to the pipe or slot channel post, as well as a synthetic material support plate for attachment to the house wall.
Dyed plastic signs with CLIP-IN fields
Allows easy and fast exchange of the information fields
Compatible with all systems on the market
Connection of signs and aluminum holding plate by means of four latching hooks on the sign